Next events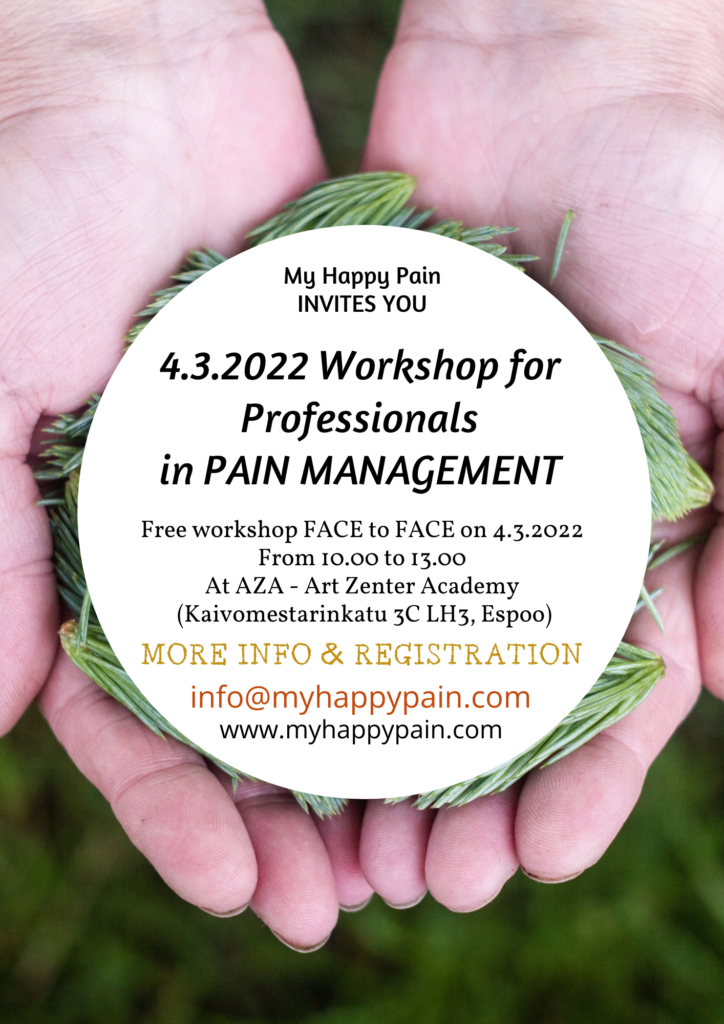 Welcome on 4.3.2022 to our FREE Workshop for Professionals in PAIN MANAGEMENT: sharing original movements, breathing, and mind/body expression skills, to understand better, and embrace the Pain & Chronic Pain.
This is a My Happy Pain project in collaboration with Mielen Portti/Trapesa.
If you are a professional working with people in Pain & Chronic Pain, this workshop is for you.
For more INFO and/or REGISTRATION contact us HERE.
Facebook event: https://www.facebook.com/events/459209069037115