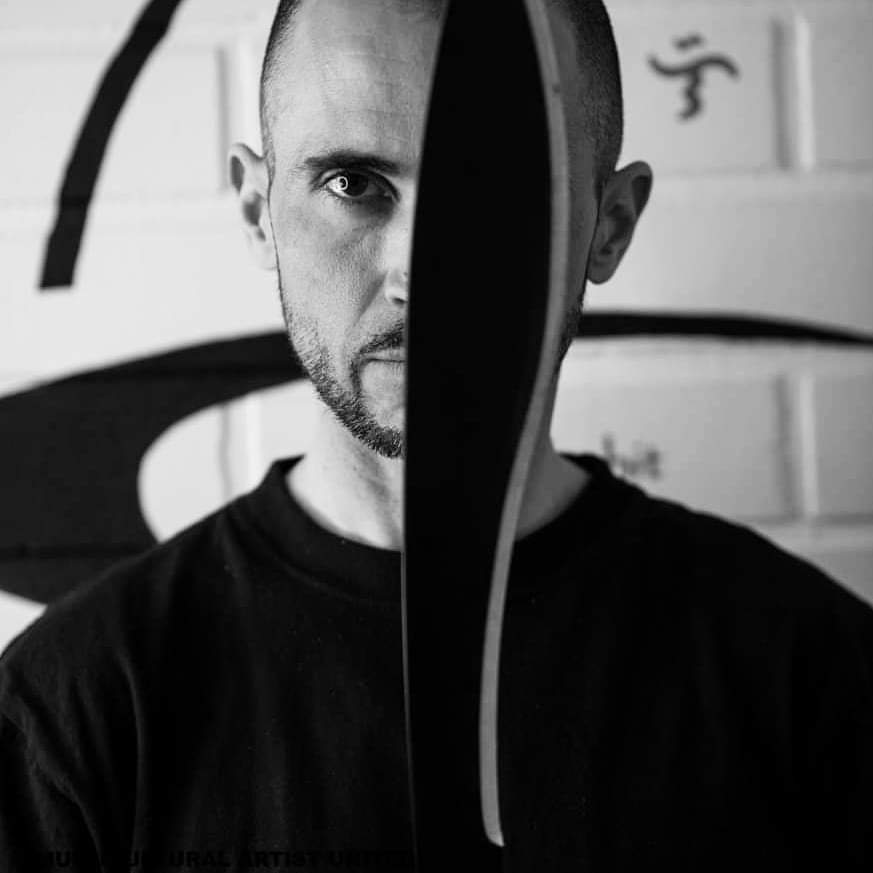 David is the founder of Art Zenter Academy, leading Kali Majapahit and Parkour & Calisthenics groups. David is a martial arts practitioner since 1994, with a black belt 3rd. Dan in Kali Majapahit, 2nd Dan Goshindo and Kenjutsu, and black belt 1st. Dan in Police Self Defence and has experience in Jujutsu, Boxing, and Karate.
From 2004 to 2012 David worked as a street security police officer in Madrid (Spain). In 2012 he moved with his family to Finland and since then he has been teaching martial arts on a full-time basis. In January 2017, one of David's dreams became true and he opened his own martial arts studio in Espoo (Finland), Art Zenter Academy, or simply AZA.
David was appointed an honorary member of the Hokutoryu Club, which represents a Jujutsu style in Finland, founded by Soke Auvo Niiniketo.
Jorge Cuevas (Ju-Jutsu), Javier Ferreira (Karate), José Manuel Galán (Karate), José Valenciano (Boxeo), Juan Ignacio and Alejandro Lázaro (Goshindo Madrid), José Ramón Díez (Goshindo Puertollano), Fred and Lila Evrard (Kali Majapahit), Claes Johansson (Kali de Mano), Timo Myntttinen (Ju-Jutsu) and Kimmo Tenhunen (Kenjutsu) are some of the Teachers, Instructors, Coaches, Guros, and Senseis in different countries and Dojos around the world with whom David have had the privilege to learn movement and martial arts during the last, almost 30 years.
David is the head coach of Kali Majapahit Espoo (Finland) and he is leading at AZA the Kali Majapahit INTERMEDIATES & ADVANCED class likewise the Kali Majapahit Junior KASAMA & BLACK BELT. He will help you and/or your children to improve motor skills with a better understanding of Kali Majapahit, going through conditioning, Panantukan -Filipino boxing, Dumog -Filipino wrestling, Kadena de mano -empty hands, sticks, bo, and for adults program working with weapons like knife, sword, karambit… Welcome to join now to Kali Majapahit community to discover the wide variety of subsystems that makes KM a very fun, unique, efficient, and complete martial art.
David also leads the NEW class Parkour & Calisthenics where, from the very basics, as an individual and as a member of a group, we will discover the art of the movement and the art of mastering our body weight.
We happily offer you the possibility to have a Private Training with David or gift it to your beloved people. Check HERE.