Healthy and happy workers are more productive and loyal
Medical research has been continuously reporting that people stress a lot and do not move enough in their work. Nowadays very common and excessive sedentary job is bad for our back, blood circulation and heart. Did you know that your sincere care of your employees and interest in their well-being is the most effective way to keep them happy and loyal to your company? Healthier and happier people achieve better results and are sick less frequently. We will gladly help you make your employees happier and healthier and show them that you truly take care of them and respect them.
Our promise
We will organize a great martial arts recreational activity for your employees at our dojo in Espoo or in your premises anywhere in Helsinki, Espoo, Vantaa, Tampere, Turku or Lahti! We will do our best to make your employees interested in physical education. We will put them to work, succeed, fail and laugh together. To those who are already physically active, we will introduce a new amazing physical activity of Kali Majapahit and Goshindo.
Recreational activities, regular classes and special workshops
We will design a martial arts recreational activity or workshop especially for Your company needs as we did for Jidoka Technologies Oy. We will also gladly offer Your employees regular (e.g. weekly) classes.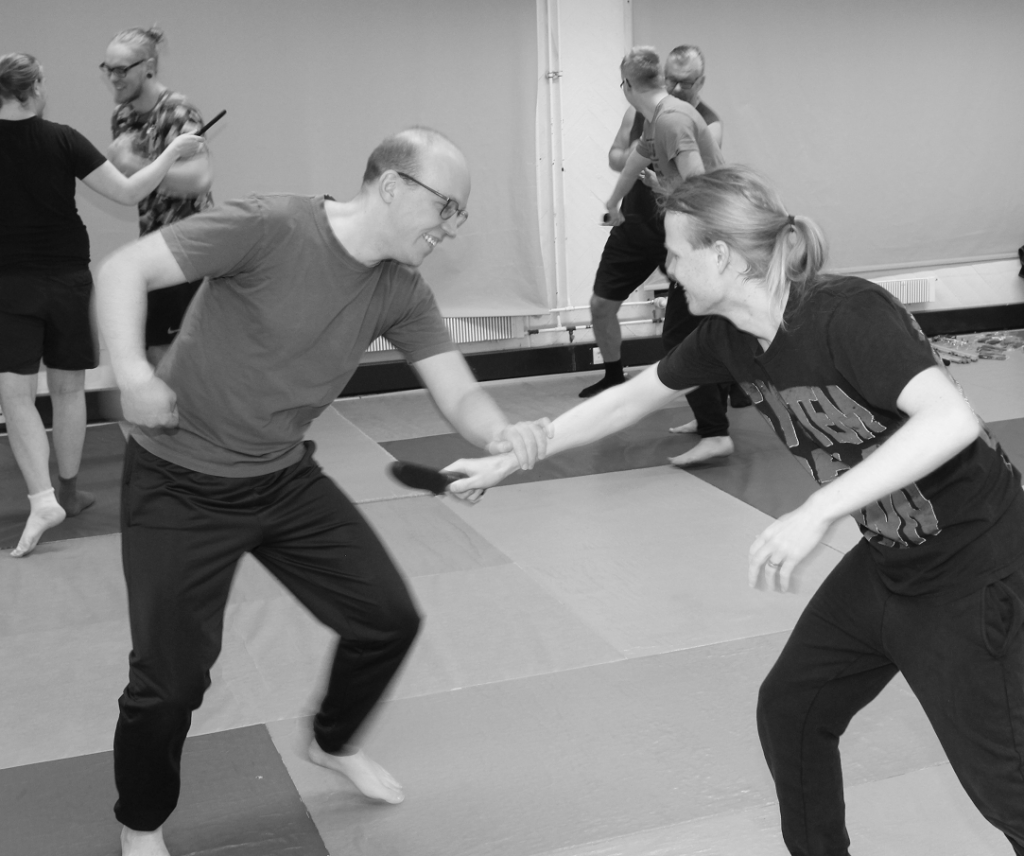 Activity and workshop topics:
Having fun together
Pair and team work
Weapon techniques
Defense against assault
Defense against knife