We are a small team of talented professionals with a wide range of skills and experience. We love what we do, and we do it with passion. We look forward to meeting you as a student or instructor partner.
Instructors
David Munoz Gonzalez (Kali Majapahit, Goshindo, Parkour)
Jarno Evakoski (Wadoryu Karate)
Mohamed Diab (Aikido)
Sini Vanhatalo (Fitness Boxing Ladies, Parkour)
Veikka Niemi (Kali Majapahit)
Prem Jyoti (Fatima Galiana) (Shri Vivek Yoga)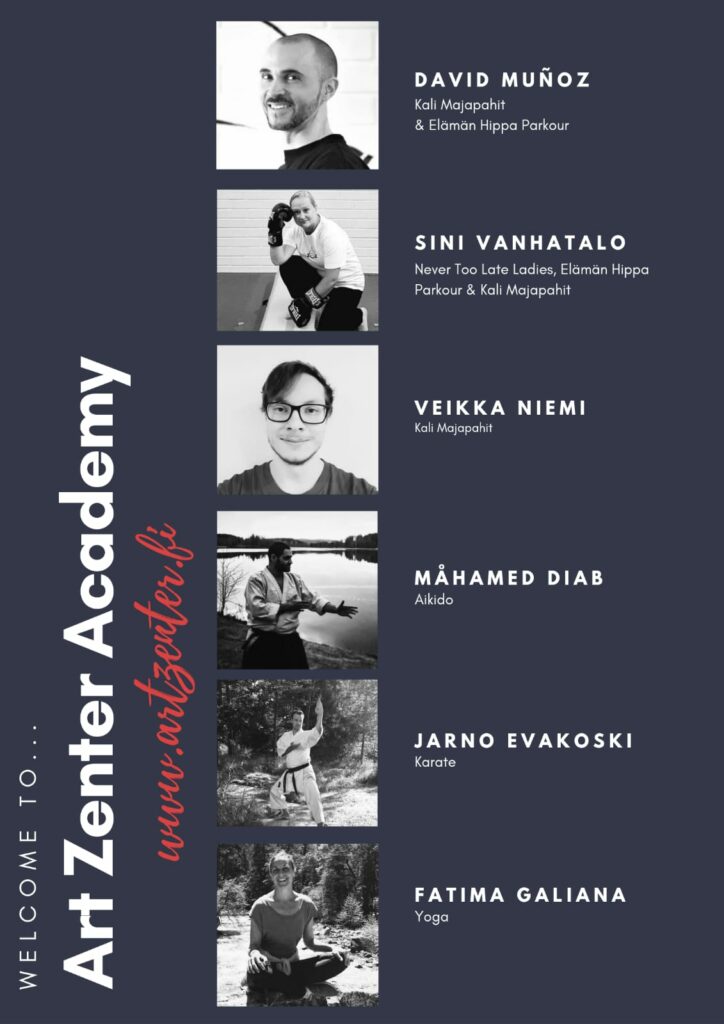 You? Want to join our journey?
info(at)artzenter.fi
02770 Espoo
Copyright 2020 AZA