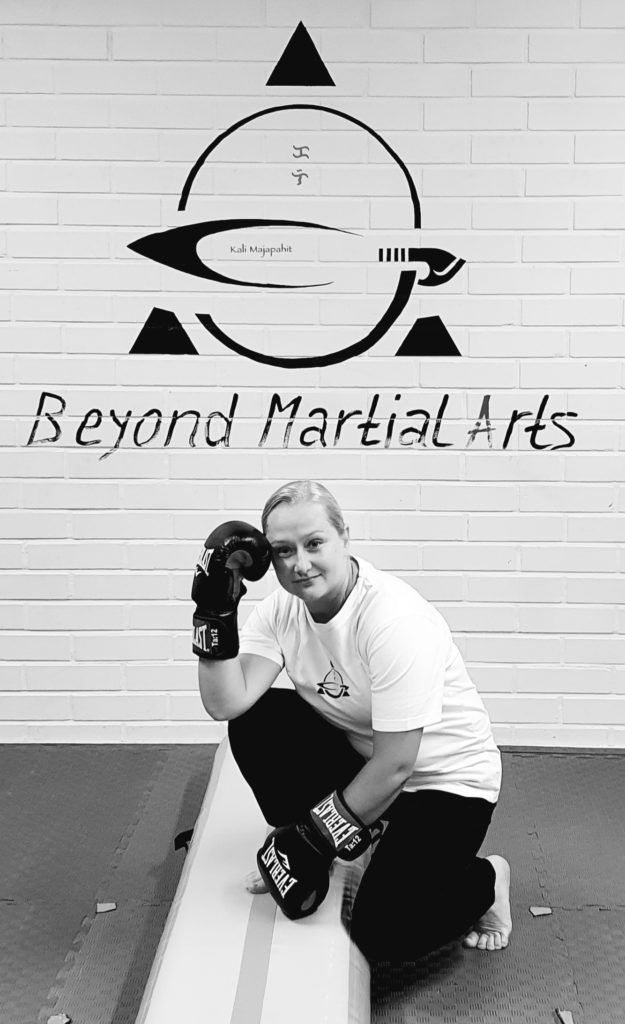 Sini Vanhatalo is a 43 years old dynamic, positive and passionate woman in all she does. With the "never too late" attitude, at the age of 40 years old, Sini decided to start training boxing for ladies with boxer Emma Seppänen at AZA.
A year later Sini decided to join Kali Majapahit taught by Guro David Muñoz González. By that time, Sini's eldest son was practicing this discipline at AZA for several years, and she was watching many times those training classes. While watching, Sini kept asking herself "when is my turn?!" This makes Sini Vanhatalo an excellent example of the real meaning of "it is never too late to start anything", find your purpose and follow your passion and intuition.
Welcome to join us in Fitness Boxing Ladies classes! Life is today, it's time for action!
.
info(at)artzenter.fi
02770 Espoo
Copyright 2020 AZA