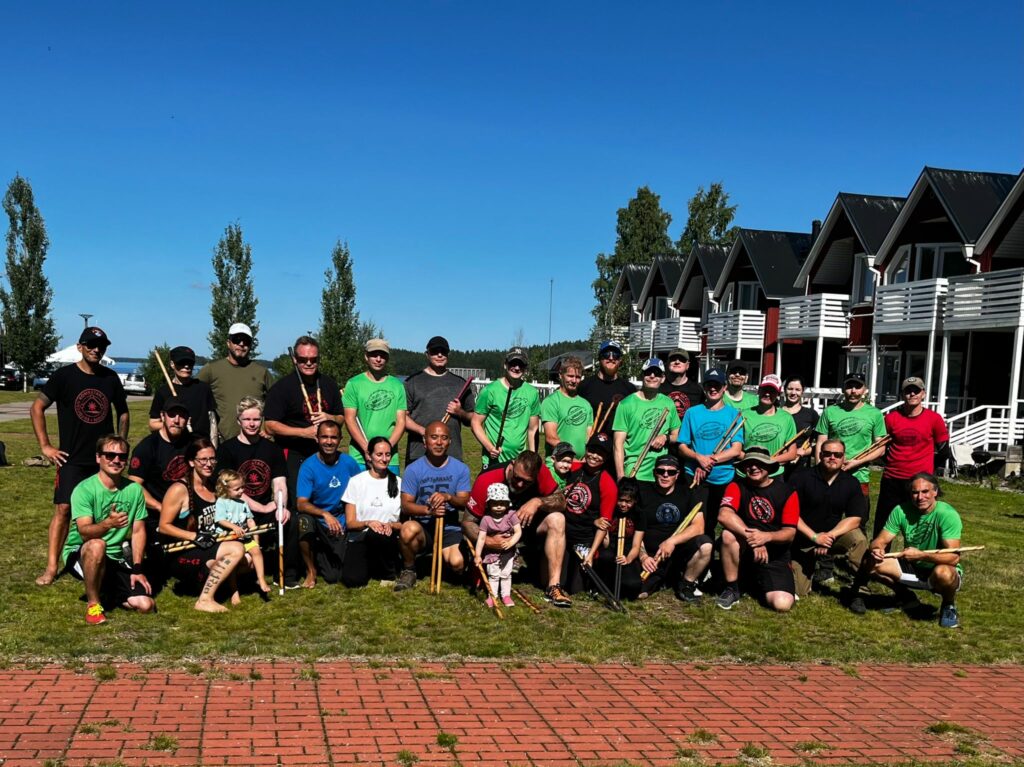 Art Zenter Academy was invited to represent Kali Majapahit (Filipino Martial Art) at the Martial Arts Summer Camp in Lappeenranta (Finland). Madunong Guro David Muñoz González was sharing movements and techniques with karambit and knife for a better understanding of these dangerous and fun, at the same time, weapons.
Thanks so much for a super fun weekend, sharing Filipino Martial Arts and Wing Chun with so many peaceful warriors, so delicious sun, and no so pleasant mosquitos
Hopefully, see you all next year or even before!