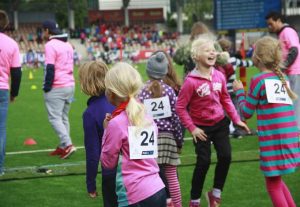 Welcome to join us in this SCHOOL ACTION DAY  full of fun and positive energy where KM ACADEMY will participate to briefly show the combination between FMA (Filipino Martial Arts) with music from drums. Note the date in your calendar now and see you during the morning of 23.09.2019 from 9.00 to 15.00 o´clock. More info at: https://www.espoo.fi/fi-FI/Euroopan_urheiluviikon_avajaiset_ja_Scho%28163667%29 or writing at info@artzenter.fi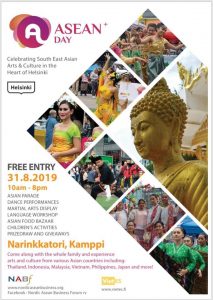 Welcome to the participation of KM Academy Espoo in the ASEAN DAY 2019 in Helsinki (Narikantori, Kamppi) on 31.08.2019. Join us to get fun in a KALI DEMO-SHOW CLASS from 12.00 to 13.00 hours. More info at info@artzenter.fi or in the FB event link attached:
https://www.facebook.com/events/281537326067846/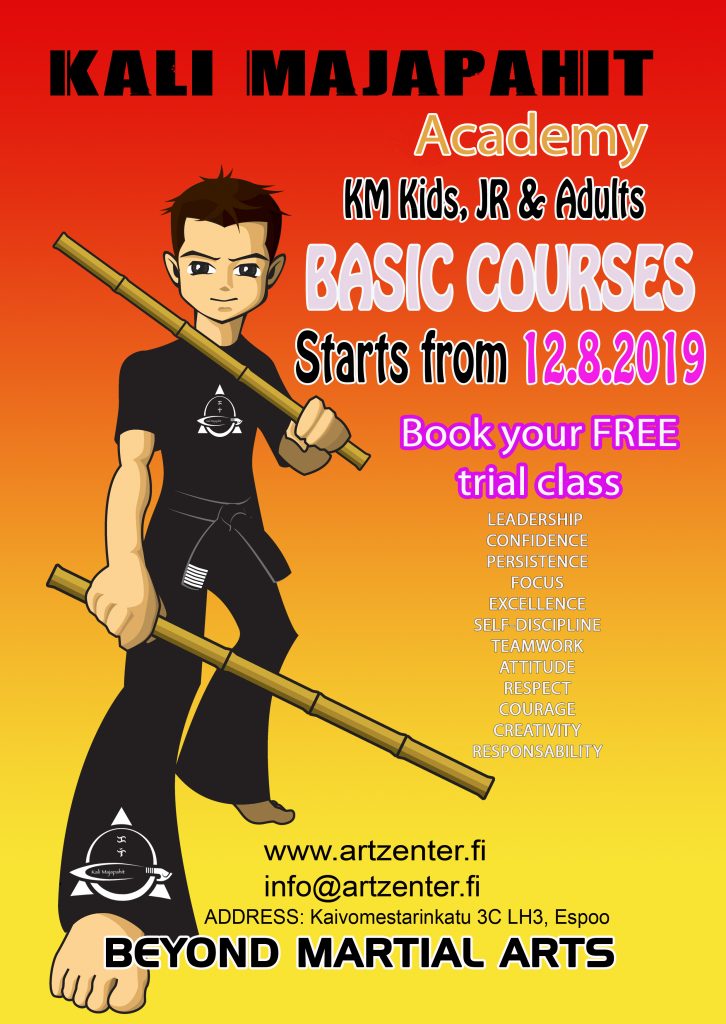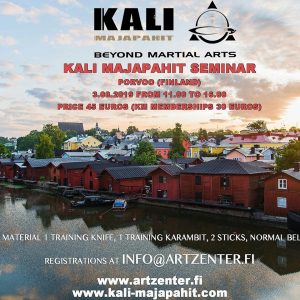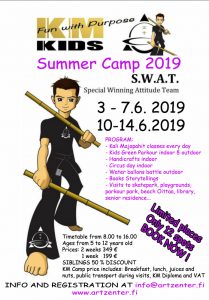 Welcome to our special Summer Camp 2019 full of activities and diversion!
Reduced places. BOOK NOW AT info@artzenter.fi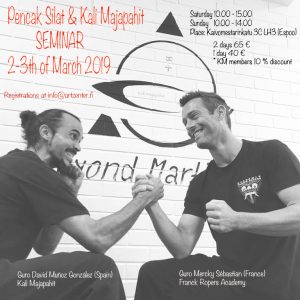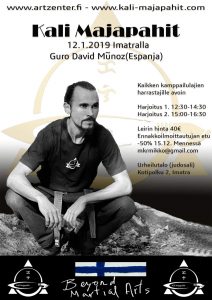 Welcome to KM Imatra WORKSHOP on 12.1.2019. Discover the Filipino Martial Arts ( FMA ) thru Kali Majapahit. During the workshop we will explore movement and techniques with empty hands against knife and/or stick attacks searching to develop your reflexes and coordination to avoid or reduce as maximum the freezing moment when an attack occurs. Join us and enjoy learning martial arts in a safe and positive atmosphere.
Book your spot at mkrmikko@gmail.com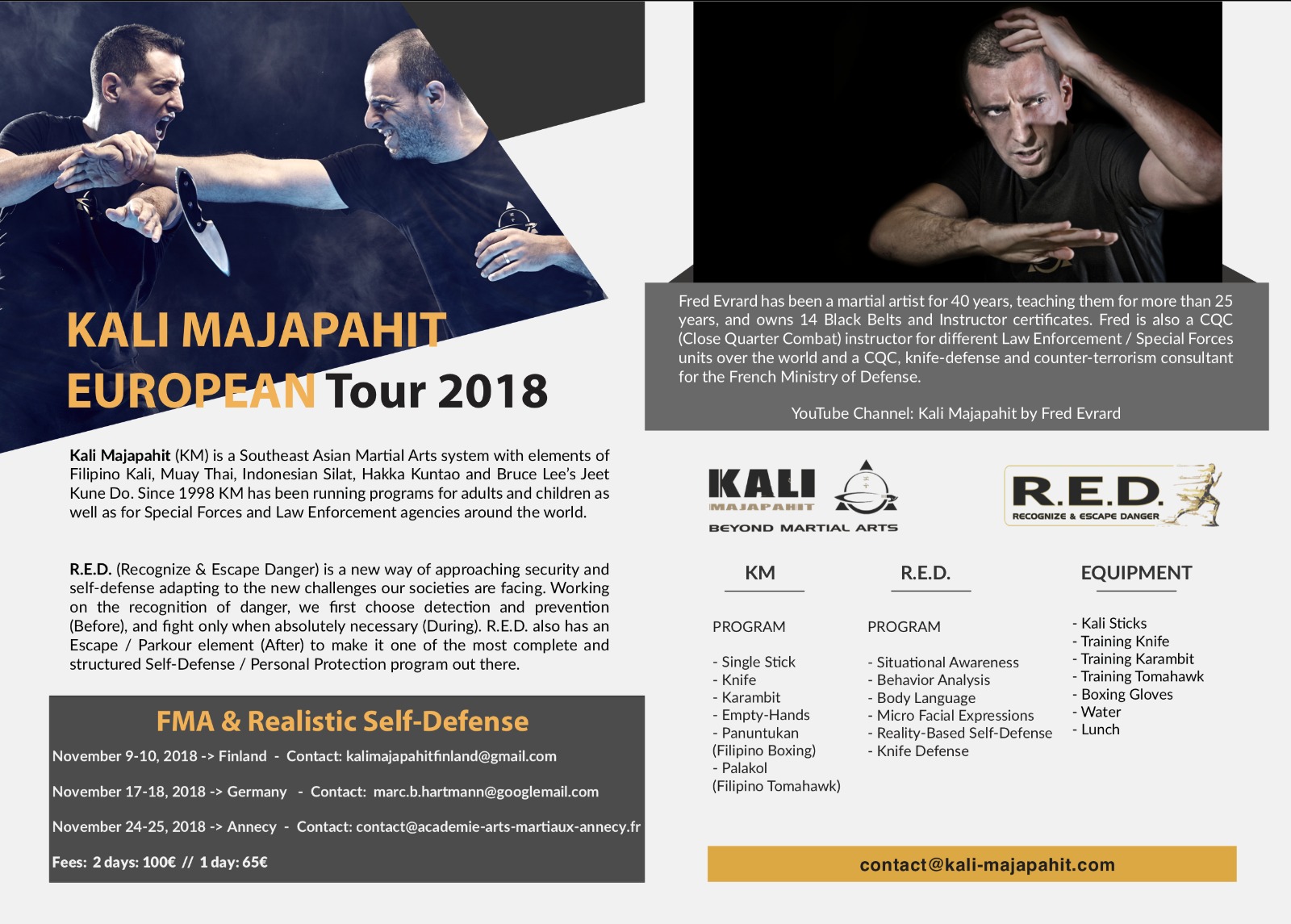 Welcome to Kali Majapahit Seminar with the founder of the style, Guro FRED EVRARD.
Do not miss this unique opportunity to know and practice FMA (Filipino Martial Arts) with one of the highest representative martial artist at the moment in this world, Guro Fred Evrard. Go beyond martial arts in this Seminar discovering a lifestyle that will improve your quality life through the movement with personal developments, nutritional and health tips.
Seminar valid for all levels and all kind of backgrounds in sports and/or martial arts.
Time to move
Time to discover your life meaning thru the movement…
More info and registrations at:
info@artzenter.fi
kalimajapahitfinland@gmail.com
www.artzenter.fi
www.kali-majapahit.com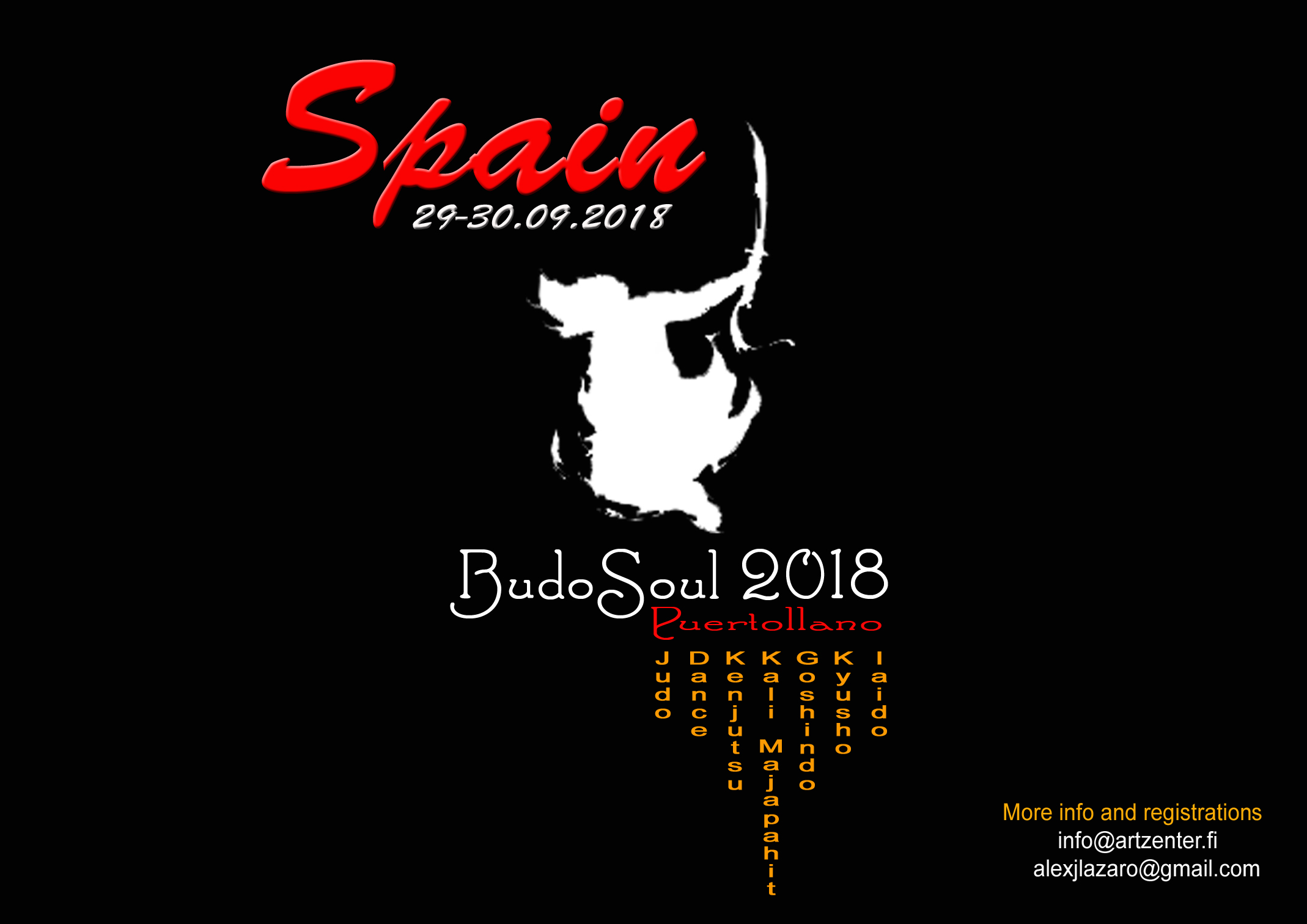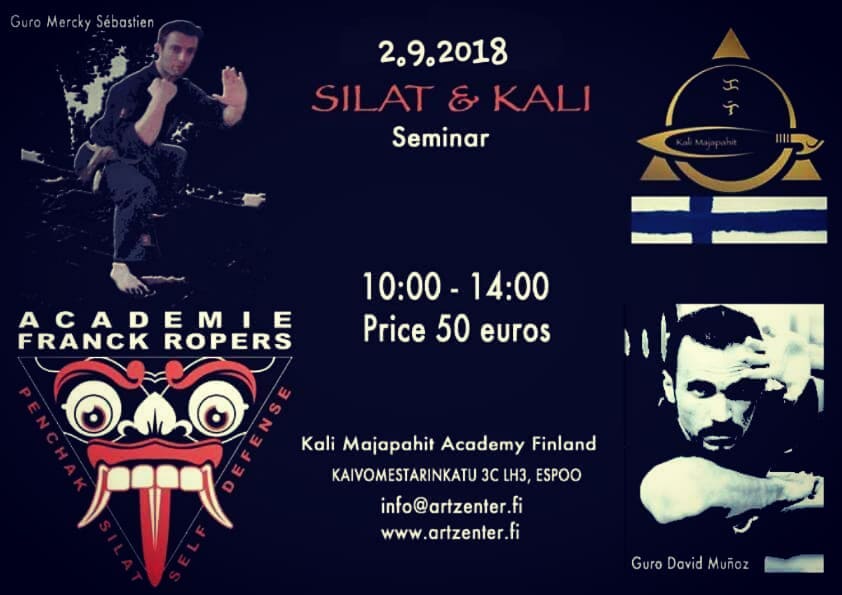 Welcome to our special SILAT & KALI Seminar to explore the similitudes and differences between these two effective Martial Arts from South-East Asian.
Special Guest from France, Guro Mercky Sébastien representing SILAT Franck Ropers Academy and Guro David Muñoz from Spain, representing Kali Majapahit Academy Espoo, will be the teachers at the Seminar.
Limited spots!
Book now at info@artzenter.fi