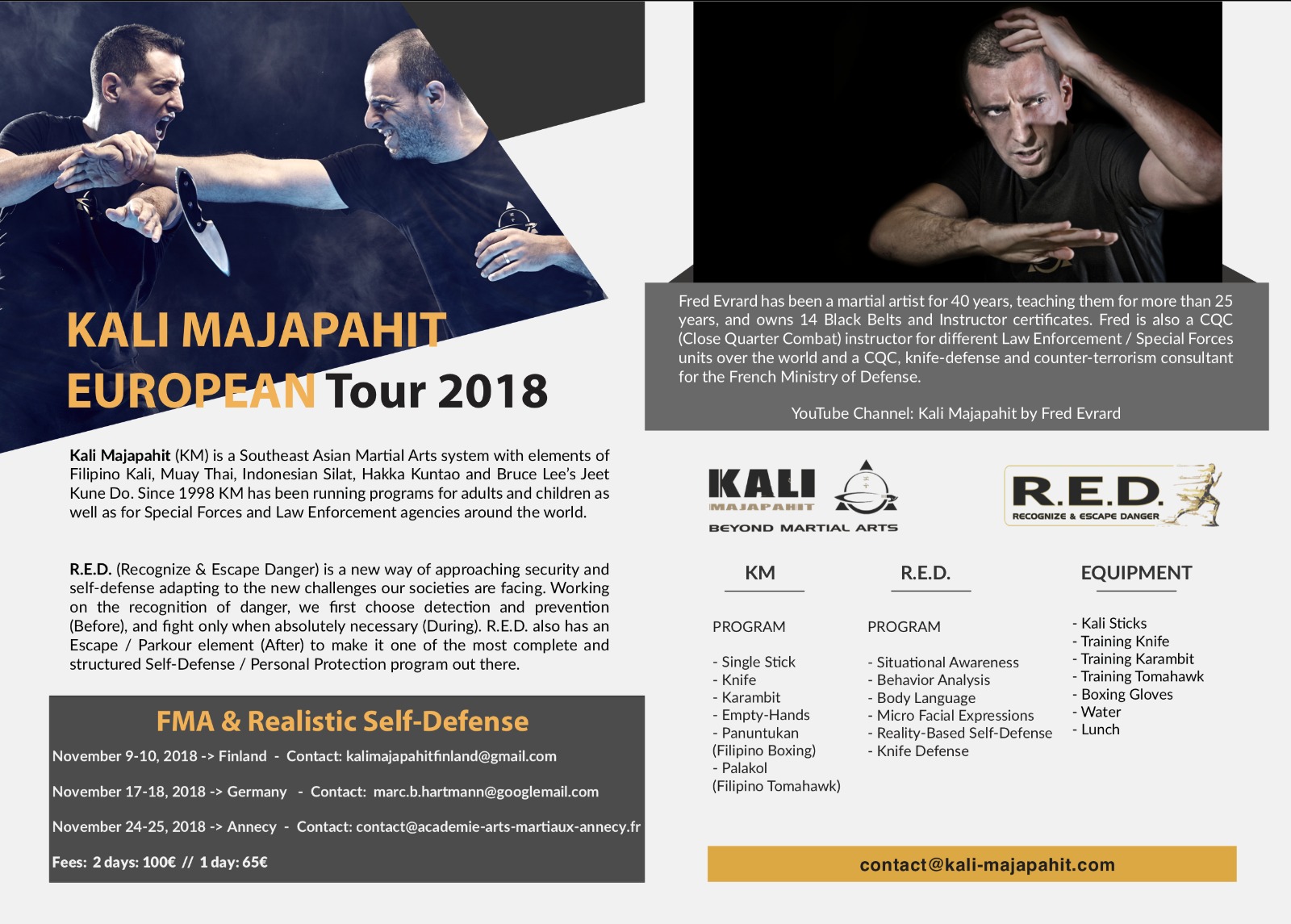 Welcome to Kali Majapahit Seminar with the founder of the style, Guro FRED EVRARD.
Do not miss this unique opportunity to know and practice FMA (Filipino Martial Arts) with one of the highest representative martial artist at the moment in this world, Guro Fred Evrard. Go beyond martial arts in this Seminar discovering a lifestyle that will improve your quality life through the movement with personal developments, nutritional and health tips.
Seminar valid for all levels and all kind of backgrounds in sports and/or martial arts.
Time to move
Time to discover your life meaning thru the movement…
More info and registrations at:
info@artzenter.fi
kalimajapahitfinland@gmail.com
www.artzenter.fi
www.kali-majapahit.com