The Kali Majapahit (KM) Academy philosophy is a clear commitment with the environment to make the world a better place for the next generations by creating awareness through the example. KM Academy uses green energies, recycles waste and uses recycle materials. A part of the benefits goes to charity so you are most welcome to share with us possible causes to support.
KM Academy is available for rent on hourly, weekly or monthly bases. Also is possible to organize birthdays parties to your kids with 60 or 90 minutes program. Get in touch info@artzenter.fi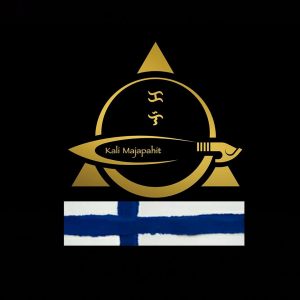 DAVID MUÑOZ GONZÁLEZ
Co-founder of Art Zenter studio in 2017 which became the actual KM Academy in 2018, David is a martial artist who spent more than half of his life on the mats practicing different sports and martial arts styles like Kali Majapahit, Goshindo, Kenjutsu, Judo, Ju-Jutsu, Karate, Police Personal Defense, Jeet Kune Do, Boxing, Kickboxing and Parkour. For almost 9 years David was a Police Officer at Madrid (Spain). In 2012, David moved to Finland and is currently teaching Goshindo, a martial art founded by Alain Sailly, for different groups and ages (Ninja Kids, Ninja Warriors, Goshindo Junior and adults).David owns 4 black belts and is the Head Instructor of Kali Majapahit in KM Academy. Recently was appointed as the International Coordinator, of the different groups leaders and Kali Majapahit academies all around the world, by the founder of the style Guro Fred Evrard. Also is one of the honors members of Hokutoryu Espoo, acting as an Instructor Assistant in Kenjutsu Koden Enshin Ryu.
Contact: info@artzenter.fi